Google's stock Android keyboard has hidden themes
19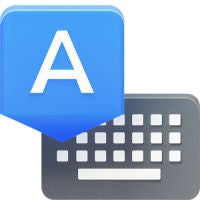 We all know that Google loves to hide Easter eggs in its products, and it turns out that there is one to be found in the stock Google Keyboard app for Android that was recently released into the Google Play Store. Apparently, the stock Google Keyboard app has hidden different themes, and it's actually pretty easy to be able to switch between those looks.
The only thing you'll need to have in order to access the themes is a custom launcher. Our favorite is Nova Launcher, which is free, so that will do just fine (the download link will be below). Once you're in the custom launcher, just long-press on the homescreen and choose Shortcuts, then Activities. In the menu that pops up, choose "Google Keyboard" (it may be listed as "Android Keyboard (AOSP)"), and then choose "Android Keyboard Debug Settings." Once you've done that, there will be a new shortcut created on your homescreen that will launch you straight into the advanced settings for the stock keyboard, where you will be able to choose your theme.
There are 4 basic options with 6 total options. There is the Basic (which is the pre-Gingerbread theme), Stone, Gingerbread, and Ice Cream Sandwich (the default on ICS and higher), then with Basic there is normal and high contrast, and Stone has normal and bold. Have fun with it!
Download: