Google's official word: Waze cost $966M
8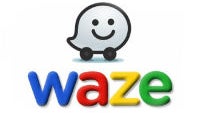 The official numbers had been kept a secret until now. Early estimates for what Google paid to acquire social mapping/navigation company Waze had put the purchase in the $1.1 to
$1.3 billion
range. But, it turns out Google beat out Facebook and Apple with a bid that came in under $1 billion.
According to Google, the final bill to purchase Waze and acquire the development team behind the app is just $966 million. That may seem like a deal compared to the amounts that were rumored, but to be fair, Google had the inside track on the acquisition. The
CEO of Waze
had been on record as far back as January saying that he thought Google would be the best fit for an acquisition.
Google has said that it plans to integrate some Waze features into Google Maps, and integrate Google search (and likely ads) into Waze, while keeping the company somewhat separate and autonomous.