Google's app cleaning not such a clean job as one developer is shown the door with little explanation
21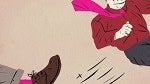 While it does not look like a widespread occurrence, at least one developer has seen her developer account get shuttered by Google as it
took a broom to Google Play
.
Stephanie Chute, formerly known as SCSCreations on Google Play, develops themes and wallpaper sets for Android devices. Her forte is centered around flowers, the color pink and various cat themes. Stephanie has been creating her work for about five years and has a lot to show for it.
Her applications were not free, yet most are reasonable for the work involved, between $1.99 and $2.99 with occasional works costing more. Stephanie's determination over the years earned her a solid following, and just last week, her latest wallpaper set found itself in the top 100 paid personalization apps within a week. This is not the picture of a developer delivering poor quality content.
Unfortunately, last Thursday, SCSCreations, a husband-wife team, was informed by Google that its developer account was being terminated with no specific reason given. Naturally, Stephanie was surprised by this and inquired immediately about what the problem could have been. The response she received seemed rather innocuous, "too many keywords."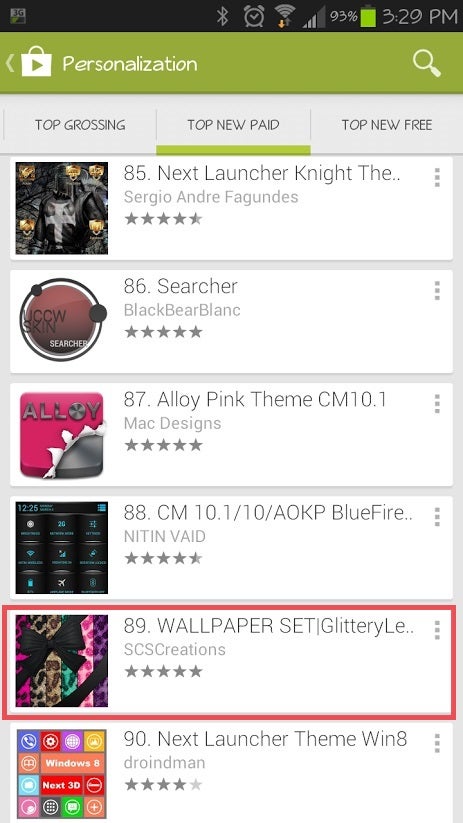 Clearly the work of amateurs, these apps and developer had to go (yes, that is sarcasm).
Stephanie scoured her Google Play emails and saw one email regarding two of her apps stating the problem had to be fixed or the apps might be removed from the Play store. Amazingly, one overlooked email about two apps that tied in too many keywords, not permission violations, vulnerability problems or customer complaints, ended up being the reason for her entire developer account getting the axe.
To rub it in, the response from Google said,
"We are unable to provide further details and will not respond to additional inquiries. We recommend that you utilize an alternative method for distributing your apps in the future."
SCSCreations' developer account will not be reinstated.
And just like that, five years of hard work is gone in a flash. Stephanie will start over and move on. "Everything by the books" as she noted in her Google+ profile. In the meantime, all of her wallpapers and themes have been set up on her website if you would like to see her work. Since sideloading apps is not a challenge with Android, SCSCreations at least has a way to keep its products available.
Check out
SCSCreations here
if you are interested in seeing their creativity and supporting them.
sources:
Stephanie Chute
(Google+) via
The Droid Effect