Google's YouTube Go beta app lets you share and download vids to your Android device
6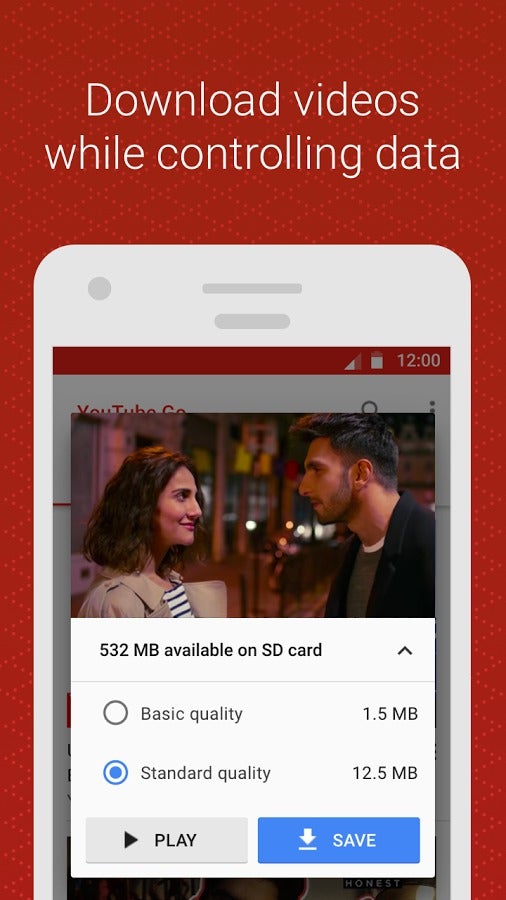 Back in September, Google promised us a
YouTube Go
mobile app that will let you download clips from the world's most prolific video hub to your phone or tablet for offline viewing. Why would you need that, you ask? Well, if you are heading out for the boondocks where you know you will be with spotty cellular coverage of the 2G/3G type, let alone LTE speeds, you might want to preload a few fresh clips from your favorite channels. That, and the fact that YouTube streaming costs a fortune of bits and bytes from your data bucket, so you might want to have those vids loaded while you are on Wi-Fi at home before you exit the door.
Today, Google released the YouTube Go app in a beta form, albeit for Indian users only, as it obviously concluded that the country is much spottier cellular blanket, slower carrier speeds, and expensive data buckets, so it would need an app like YouTube Go much more. The testing bed is currently shipping with handpicked downloadable videos, tailored for the local market, and you can choose from two quality options only - basic and standard - neither of which means HD definition.
On the flip side, this makes the downloaded videos pretty small, so if you have a device with limited storage capabilities, you are likely to appreciate the way Google went with YouTube Go. Check it out from the links below, the official ones for the Play Store would only work if you are located in that particular subcontinent we mentioned, but you can sideload the APK and take it for a spin. You can also share or receive videos from friends around you with the app, but, needless to say, not every uploader has checked the download permission marks for their videos.