Google's Play Music likes to auto-delete downloaded songs from one's SD card
34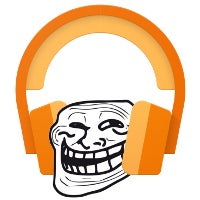 If you have been using Play Music All Access to download some songs for offline listening, you may have noticed that these songs have a tendency to disappear. If you haven't experienced that yet – here's a warning.
Setting Play Music to cache and store its data on an external SD card, instead of the phone's storage, will result in that data being wiped every time you turn off / restart the phone. This means that if you load up 10 albums to listen to during a trip, you must not shut down the phone at any point, else you risk to lose them.
A simple fix is to just use the phone's internal storage, provided you have the room. The good news is that Google is aware of this bug and is working to rectify it. Any reports that it is an intentional feature due to copyright concerns are false, though it does seem to have something to do with how the app handles the copyright protection (DRM) features.
Do you use Play Music's All Access? Any issues with self-deleting songs?
source:
Android Police
via
Ubergizmo