Google's Inbox adds new feature that disables notifications except for "high priority" email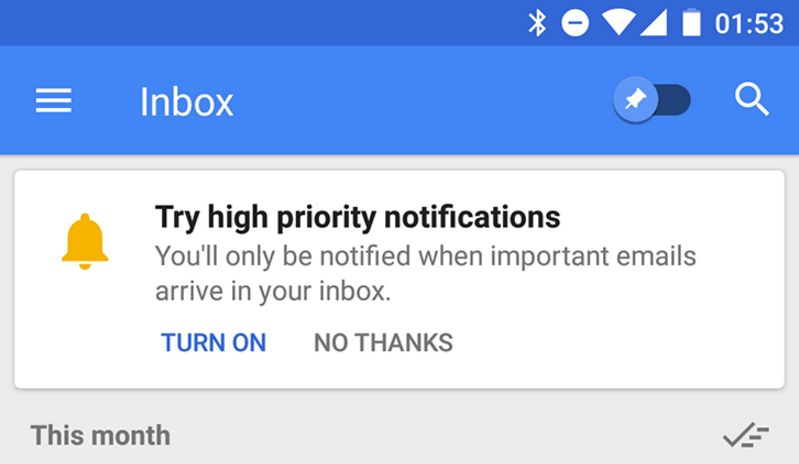 The new high priority email feature could arrive via an OTA update or by a server-side update
You might recall Google's
Inbox
app.
Originally offered by invitation only
, the app helps organize your email inbox (hence its moniker) and bundles similar messages. This allows users to delete a ton of emails they don't want, with a single swipe. Emails can be snoozed and returned to your inbox when you are ready to read and/or reply to a specific message. The app is designed to work best with Gmail.
Google has added a new feature to some users of Inbox that allows them to disable notifications on emails except for those considered "high priority." The feature can be toggled on or off at the discretion of the user. Since Inbox is available for iOS as well as Android, it is possible that this feature will be also be found on the version of the app made for Apple's mobile platform. It also is not known whether the feature will be added via a regular OTA software update, or through the machinations of a server-side update.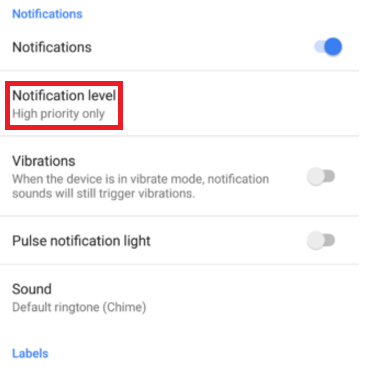 A new high priority feature for Inbox disables notifications except for high priority email
The $64 million question is whether Inbox will be able to determine which emails are high priority without missing a beat. Of course, if the algorithms used to separate a regular email from one that is high priority are not working well, Inbox users might end up missing important messages.
Screenshots show that the new feature will allow Inbox users to toggle on or off Notifications. If the setting is enabled, the user will be able to set the level required for a message to generate a notification to high priority, or lower. Hopefully, the new high priority feature will reach your handset shortly.
Download and install Inbox on your device by clicking on the appropriate link (
Android
|
iOS
).
source:
AndroidPolice