Google's Gboard keyboard app updated with handwriting support, fast delete feature, and more
9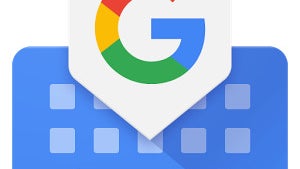 Google's popular Gboard virtual keyboard app has been updated for Android. The latest patch brings a bunch of neat functionalities, the most notable being support for handwriting.
If you'd like to give handwriting a try, simply tap on "Language Settings" (you access it with a long press on the spacebar), select your desired language, and then choose handwriting as alayout. This functionality will be most useful for alphabets and writing systems that feature thousands of symbols and characters, but the layout is available for all supported languages.
Other new features include suggestions in URL fields, a new fast delete feature, and Hindish-style support for an additional 19 Indian languages.
Finally, support has been added for the following languages - Awadhi, Bambara, Bundeli, Emilian-Romagnol, Fulani, Gilaki, Hiligaynon, Jamaican Patois, Kumaoni, Lambadi, Lombard, Madurese, Minangkabau, Mazanderani, Nahuatl, Neapolitan, Norwegian (Nynorsk), Piedmontese, Sadri, Santali (Devanagari and Bengali), Sicilian, Sylheti, Venetian, and Zazaki.
If you'd like to update to the latest version of Gboard or give it a try for the first time, feel free to follow the link below.