Google's Android Preview releases might expand to non-Nexus devices
5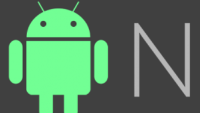 A recent discovery made in the HTML source of Android N Preview website seems to indicate that Google will expand its Android Preview releases to non-Nexus devices.
One of Google's ways of coping with Android's fragmentation problem is by releasing early beta versions of major iterations.
The pattern started back in 2014 with the
Android L Preview
, which turned out to be
Android 5.0 Lollipop
, continued in 2015 when Google unveiled the
Android M Preview
, a few months before publishing the commercial version,
Android 6.0 Marshmallow
.
Last month, Google published the
Android N Preview
, once again offering Android developers and hardware manufacturers a way of anticipating the launch of the final version.
Up until now, Google's Android betas have only been available on Nexus devices, which makes sense given that these devices get software updates from Google itself, and not carriers or device makers. However, a recent discovery in the HTML source of the official Android N Preview website seems to indicate that the beta system might expand to non-Nexus smartphones and tablets.
The HTML source contains the following text string:

This text belongs to the "What's New" section of the page, but is not visible on the page itself.
It remains to be seen what Google means by OEM partners. It's hard to believe that OEMs such as HTC, Samsung, and LG, which rely on customization-heavy Android implementations will be included in this project. More likely, Google will extend its Android betas to devices that rely on near-stock Android implementation.
If you own one of Motorola's Moto X smartphones, you're probably feeling a bit optimistic at this point. However, given that this would be a pretty big deal for the Android ecosystem, make sure to take this information with a dose of skepticism.