Google will reportedly enter the ride-sharing business by expanding its Waze carpool service
2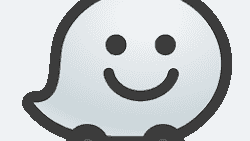 Back in May, we told you that Google's crowd-sourced traffic and navigation app
Waze was testing a new carpooling service in San Francisco
. Waze partnered with companies in the Bay Area whose employees were told to install a free app called Waze Rider. The app helps these workers hook up with other drivers heading in the same direction during their daily commute. Drivers are paid the IRS average of 54 cents a mile to pay for gas and cover the additional wear on their vehicle. While Google does not receive a cut, in a similar test running in Waze's home country of Israel, drivers pay 15% of their 'take' to Google.
Now, Google is ready to expand the test to all San Francisco Waze users this fall, with the goal of making it a competitor to Uber and Lyft. Unlike those two firms, Waze drivers will be limited to taking riders to locations near the drivers' daily commute.
The San Francisco test of the carpool service allows users to take no more than two rides a day, to and from work. While any Waze user in the area can be a driver, only the 25,000 employees of the companies that Waze partners with are allowed to arrange for a ride. With the expansion of the test, any Waze user in the Bay Area will be able to participate by being a driver or a rider. Speaking of drivers, Google doesn't plan on having them tested and will rely on reviews to determine if a driver needs to be fired.
Google invested $258 million in industry leader Uber back in 2013, but the pair are beginning to separate from each other. Alphabet executive David Drummond resigned from Uber's board on Monday, specifically because of the competition that is growing between the industry's leading ride-sharing firm and Alphabet's Google unit. Uber, whose drivers use Google Maps for navigation, is developing its own mapping and navigation service for its drivers.
source:
WSJ