Google video series teaches developers to make better Android apps
7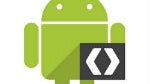 Ever since the release of Android 4.0 Ice Cream Sandwich, Google (and
Matias Duarte
) has been on a mission to give developers as many resources as possible to learn how to make a great app that really looks at home in the Android world. It all started with the
Android Style Guide
, and if you hadn't been paying attention, you might have missed that Google has put its Android Developers YouTube channel to work as well.
The channel has over 100 videos now, as Google has been updating regularly, and of course there was a big influx of info from Google I/O earlier this year with videos covering all of the Android session topics at the conference. Today's episode, of
Android Design in Action
covered the topic of transit apps, and showed how transit apps could be redesigned using Android design principles (and we'll embed it below for you).
If you're an Android developer, this is a pretty great resource, and even better is that the regular shows are done live as Google+ Hangouts, so you might even be able to get on a show and get some one-on-one time with the gurus.
Android Design in Action
is part of the Android Developers Office Hours channel, and there are other regular features like
Friday Game Review
, which you can probably figure out what that is all about.