Google updates its search application for Windows Phone
19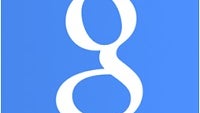 While the Google Search app for Windows Phone already featured voice search ability and auto-complete, it did not offer any integration with Google's services.
As of today, that has changed. In what some might call a stunning development, Google went and actually updated the Google app for Windows Phone, bringing things to version 2.0.295.80 (really?).
The change log is not a laundry list by any means, but it is significant. Now, Google account integration is part of the package. Also, voice commands are displayed instantly on the screen. Google image viewing is also improved. Outside of that, the experience looks to be reliably Google-esque.
Other bug fixes are part of the mix as well. Now that we got that out of the way, it would super swell if Google and Microsoft would work out other first-party options, like YouTube, Google+ integration, Gmail, Drive, Blogger…ad infinitum.
While we are
not holding our breath
, how cool would it be if we were to see a methodical rollout of apps and cooperation between the services and platforms?
sources:
Plaffo
via
WMPoweruser