Google unveils customizable snap-on cases for the Nexus 5X, Nexus 6, and Nexus 6P
12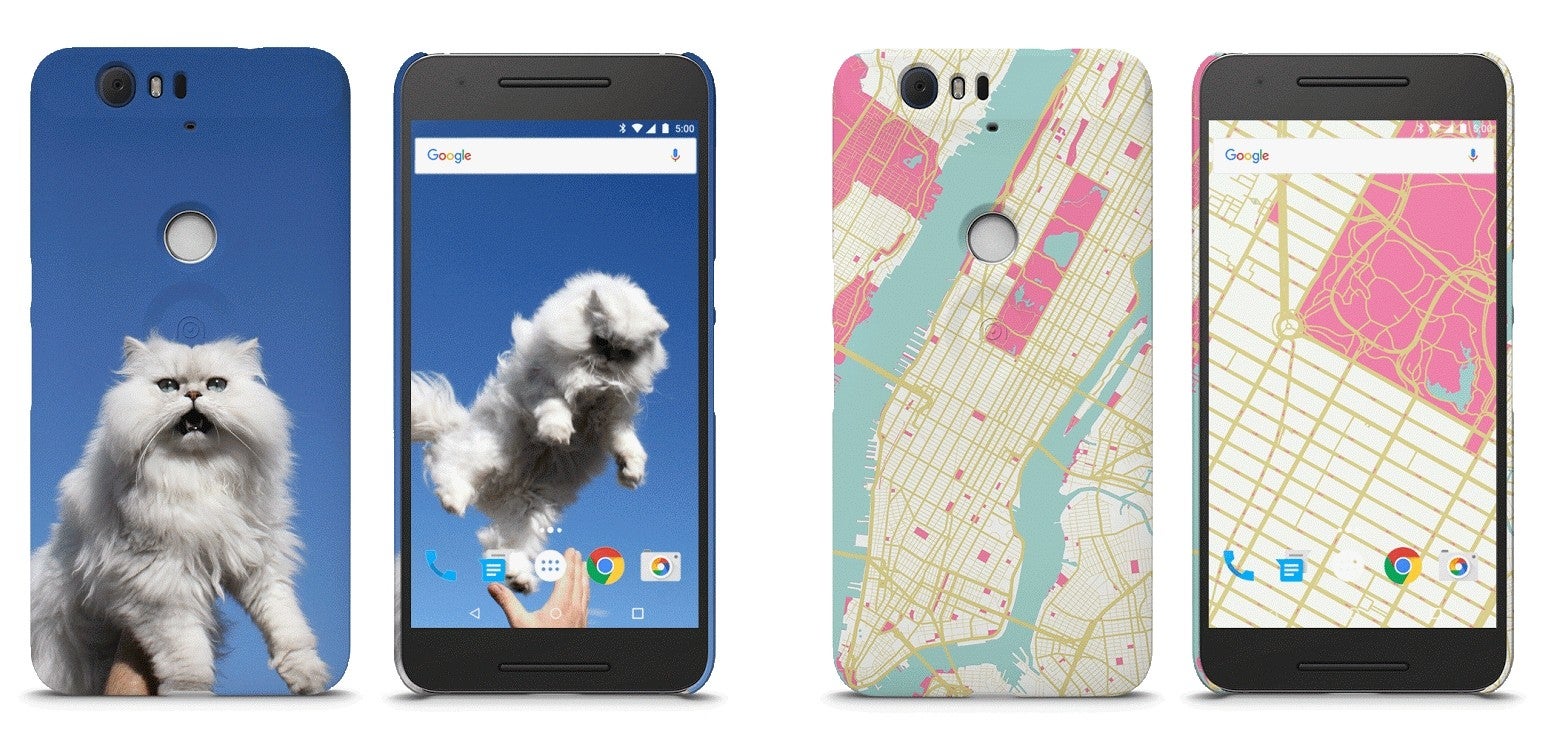 Google has just announced a new series of customizable cases for its Nexus smartphones. Through Google's My Live Case project, Nexus device owners can customize their own snap case for their smartphones by selecting a custom design on the back, creating a custom live wallpaper, and programming the shortcut button on the back of the case.
If you head on over to Google's website, you'll be able to customize your own My Live Case using your favorite photo or even a map of your location. These variants are called the Photos Live Case and the Location Live Case, and they are different beasts.
To create a Photos Live Case, customers will first upload their favorite photo, which can then be processed using an array of filters. Google's Photos Live Case also come with a custom-built live wallpaper, which users create by selecting photos from Google Photos. When you get your Live Case by mail, just slide in your Nexus smartphone, and the custom live wallpaper will be automatically transferred using NFC. Speaking of the Near Field Communication technology, on the Photos Live Case, the NFC-enabled shortcut button on the back of the case acts as a camera launch button.
To create a Places Live Case, users are asked to select a location in Google Maps, and then they'll be able to stylize this map using several themes. Interestingly, the live wallpaper that comes with a Places Live Case will display a map of your current location, stylized using this same theme. The shortcut button on the back of the case works as a Google Maps quick launch button.
If you don't find a use for the default shortcut that Google has picked for the button on the back of the case, you can customize it to your own liking.
On top of these Photos and Places variants of the Live Case, Google has also unveiled a range of special series cases, which, subjectively speaking, feature really nice designs.