Google tablet release date allegedly moved to July, might cost $250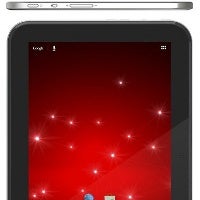 Google's first own-brand tablet is real, and it's developed in cooperation with Asus, but it's coming later than initially expected. The latest information from
"internal sources"
speaking for TheVerge points out that the
Google tablet release date
has been moved to July.
Now, Google allegedly had the design ready for a May release, but decided to push this back so it can deliver more than a "beta" user experience and actually tweak the device.
Another thing worth pointing out is that this here rumor has a
different story on the price
. The search giant is allegedly currently planning to release the tablet for $249, rather than $150 to $200. Again, Google will try to lower that price with the extra time that it has, but there's no guarantee it would succeed.
Still, that sounds like a reasonable price to pay if the upcoming Nexus (or Play, or whatever Google calls it) tablet really sports that very capable
Tegra 3 quad-core chip
. Other details are again confirmed - it'll be a 7-inch slate with Wi-Fi support only and no 3G connectivity.
Here's what's unlikely to be the reason for the delay - a new software version. As sweet as it would be to get this first Google-experience tablet with Android
Jelly Bean
(the next version of Android), it's not very possible because that would require even more time for optimizations as the current model being tested is said to run on ICS. Hey, as long as it's not Gingerbread, we don't mind too much!
Finally, whispers have it that the partnership Google has stricken with Asus, works in pretty much the same way Google collaborated with Samsung and HTC on the Nexus phones.