Google shows off Glass apps at SXSW event
10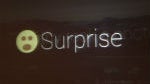 Google made a pretty big reveal today at a Project Glass developer panel at SXSW Interactive today. We've seen a number of videos showing what it's like to wear Google Glass, but today Google showed off a number of apps that would run on Google Glass. The pics don't show a ton of detail on what to expect, but they do show off the UI direction that Google is taking with the product.
It shouldn't be a surprise to anyone who has seen Google Now, but cards are the way forward for Google Glass as well. And, Google has four design principles that it wants to guide developers working on Glass:
"design for Glass," "don't get in the way," "keep it timely," and "avoid the unexpected."
With those in mind, we saw the work being done on apps for
The New York Times
, Evernote, Path, as well as a bit of Google apps like Search, Weather, and translation.
Google wants to provide a controlled amount of information
, so the
NYT
app can be set to only push breaking news to you, and the Gmail app can also be configured to only show notifications for "important" e-mails (which means you might want to start using Gmail's Priority Inbox a bit more because that will help with controlling that info later.) Once you get a notification, the content can be read aloud to you, or in the case of a notification from Gmail or Path, you can reply to it right from Glass.
Controlling apps, as we had heard is done with
a combination of head gestures, voice commands, and touch input.
If you "look up" while in the
NYT
app, it will show you headlines, photos, and story text. Tapping on the touch panel can be used for to have content read aloud to you. Swiping is used for navigation, like getting to the Share menu in Evernote or Path.
Overall, Glass is looking interesting. We'd certainly like to see more of the apps being built and the notification controls, but the early look is quite nice. The design philosophy is sound as well. The first two parts of it are fairly obvious, but the last two are the real keys. "Keep it timely" is very powerful, because it seems to call back to the Google Now idea:
giving you information that you want/need at the right time and in the right place
. That is arguable the most powerful tool that mobile devices have, and Google doesn't want devs to forget it.
"Avoid the unexpected" is also very interesting because it's a bit more vague. On one hand, it speaks to the idea of curating content so only the most relevant information is given to the user. But, on the other hand, it also touches on the idea of
simplifying the user experience in a Glass app
. Google wants developers to be hyper-aware of what users will expect from a Glass app, and what functionality needs to be highlighted.
The API will be called the "Mirror" API, and is still in the early stages, but once it is released devs will be able to start building Glass apps. No word yet on when the API will be released.