Google settles Wi-Fi tapping case with 38 states, gets a slap on the wrist
4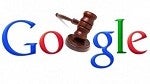 You may remember some concerns being raised a few years ago about data Google collected while it was building and enhancing its Street View feature for Google Maps.
The Electronic Privacy Information Center (EPIC) built its complaint against Google over a period of years, centered on the premise that Google was collecting data from private Wi-Fi networks of nearby residences or businesses.
EPIC filed a formal complaint with the FCC in 2010 asking the agency to investigate the Street View feature based on unauthorized interception of this data and violations of privacy. The Attorney General for the state of Connecticut took the lead in what ultimately ended up being a series of cases being brought by 38 different states plus the District of Columbia.
George Jepson, Connecticut's Attorney General headed up the executive committee which investigated Google for two years on behalf of all states involved and was assured voluntary compliance by the search giant to resolve the privacy disputes that arose from the Wi-Fi data gathered. The 38 states plus DC will get an equal share of the $7 million settlement, chump change to a company like Google, but the agreement itself is significant because it acknowledges the expectation of privacy of individuals.
The settlement ensures that Google will not collect personal information without any permission from consumers. Connecticut Consumer Protection Commissioner William M. Rubenstein said, "As a dominant force shaping and changing how consumers use the internet, Google must also show leadership in minimizing security and privacy risks to consumers who take advantage of the internet. In complying with this settlement, Google has the opportunity to set the bar for the industry in better educating the public about avoiding and reducing cyber-risks."
source:
WND