Google sets up an Android game vending machine in Tokyo
18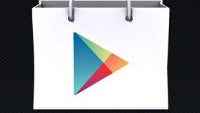 Vending machines are everywhere in Japan, and they offer just about anything you could want. The standard vending machines will offer drinks (tea, coffee, beer, water, soda, etc), snacks, food, clothing, cigarettes, electronics, toys, and in some areas you can even get fresh eggs. Now, thanks to Google, you can get Android games from a vending machine in Tokyo.
You may ask why, and frankly we don't have a good answer to that. If you own an Android device, it is easy enough to get games through your device or through the Google Play website. Google Play offers a 15-minute return window so you can try out a game (if there is no demo version available) without having to pay.
The vending machine will only offer 18 titles to start. The games will be a mix of free-to-play and paid games, and you will need to have a device with NFC and Android 4.0 or higher to get games from the machine. But, the cool thing about it is that you can still try out games because the machine will dispense a demo Nexus 4 loaded up with the titles you want to try out. Of course, you will have to give back the device.
The vending machine is placed in front of the Parco department store in Shibuya, and Google hasn't talked about plans for other machines elsewhere in Japan or anywhere else in the world.