This is why a shark crashed the Keynote at Google I/O this afternoon
2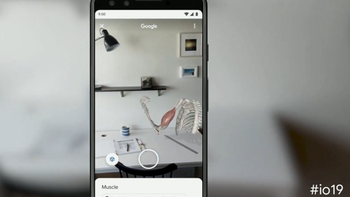 A giant shark was seen on stage during Google's I/O Keynote this afternoon, but no one was scared. Actually, the shark was only seen on the huge screen at the back of the stage through the magic of Augmented Reality (AR). Google was showing off an exciting new feature that it is adding to Google search. Let's say that you are studying human anatomy and search for muscle flexion. The results will include a button on the Knowledge Panel that says "View in 3D." Tap on the button and an animated 3D image showing the human skeleton and the arm muscles will appear. And users can drop this AR image into any scene, even on a desk at home.

Another example showed how someone searching for New Balance sneakers on Google search can see a 3D model of the footwear, and use AR to move the animated 3D image of the sneakers next to their clothes to see how they look together. And the final example was the one that brought the shark onto the stage at Mountain View. Google is adding this feature to search: a) because it can, and b) because the company believes that you can learn more by visualizing something rather than just reading about it. For example, why read that "flexion is a joint movement that decreases the angle between the bones that converge at the joint," when you can see it in action right before your eyes. Google is also working with partners like NASA, New Balance, Samsung, Target, Visible Body, Volvo and Wayfair to add more AR content to search.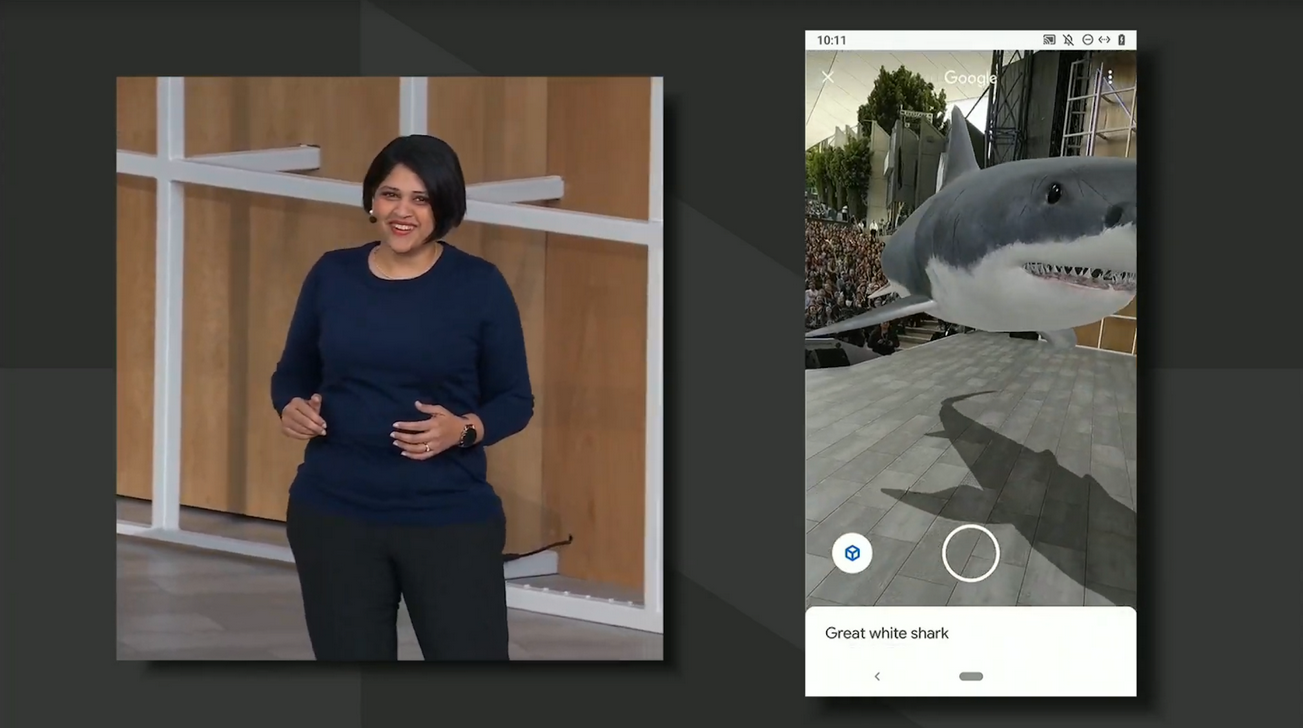 AR shark crashes the Keynote at Google I/O
Google also added a new feature to Google Lens that those who eat out often will appreciate. Focus your camera on a restaurant's menu and the most popular dishes are highlighted. Tap on the dish that is of interest to you, and you'll see an image of what that meal will look like along with reviews. Lens will also overlay the translation of text in a foreign language. The feature will automatically detect the language that the text is in, and overlay the translation on top of the original text. This is now available for over 100 languages.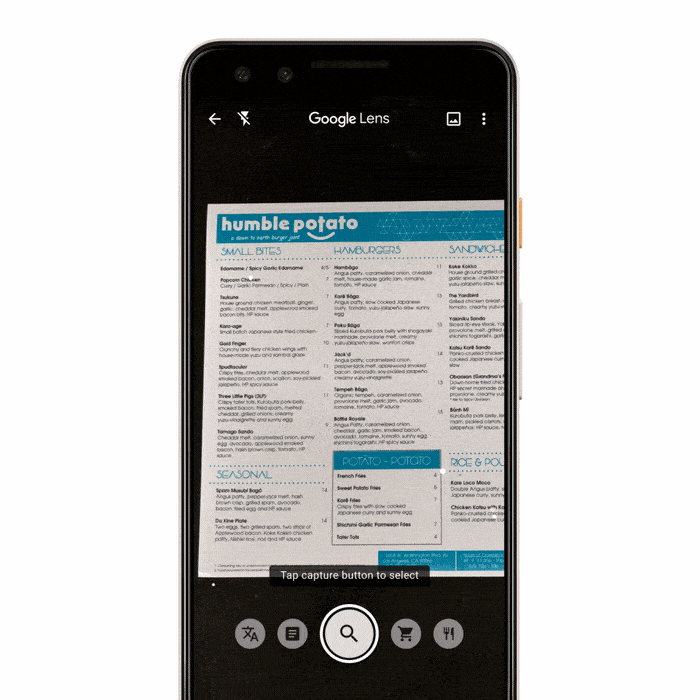 If you happen to go to the de Young Museum in San Francisco starting next month, point your camera at the paintings and Lens will pass along some hidden stories about them. And if you love to cook and see a recipe in an upcoming issue of Bon Appetit, point your camera at the recipe and the page will spring to life, showing you exactly how to make the dish.