Google releases a VR Daydream Keyboard that you can't use yet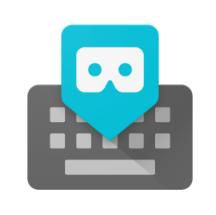 Google wants everyone to know that virtual reality is on the way to Android with
Daydream
, even if it isn't quite ready for prime time since the hardware isn't out yet and there's
limited software
to be had. But, Google has increased the app ecosystem ever so slightly with a Daydream Keyboard that has just been dropped into the Play Store.
Unfortunately, the Daydream Keyboard doesn't actually work right now because it has been designed to work within other Daydream VR apps and may even be required for some of those apps according to the app description, which says some Daydream apps flat out won't work if you uninstall the keyboard. Of course, you can't use the phone unless you have a "Daydream-ready" phone anyway which is technically a null set until the Google
Pixel
and
Pixel XL
start shipping, though it may work on the Nexus 6P.
The Daydream Keyboard looks pretty standard except for the Google Search bar above it and a number pad off to the left, which is nice to see because there shouldn't be the same size limits in VR as on a standard display. From the screenshots, it looks like users will have to use the VR pointer to get a hovering aim and either tap or swipe, which may be kind of awkward. We'd probably prefer dictation in VR.