Google releases Android Device Manager app
8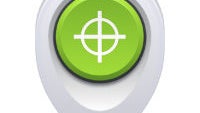 Back in August, Google updated
Google Play services
on almost all Android devices to support the new
Android Device Manager
website. Using the site, you could locate a lost device, ring that device, or even remotely wipe a device. In September, Google updated the Android Device Manager to allow you to
remotely lock
a device. Now, you can do all of that from another Android device with a new app.
The new app works just like the website allowing you to locate, wipe, or lock and change the PIN on any device that is associated with your Google account. The website was a good first step, but Google notes that if you lose your phone or tablet, you are likely already away from home, and you may not be able to get access to a computer. It may be far easier to either use your phone to find a tablet, or find some Wi-Fi to use your tablet to find your phone.
That all certainly makes sense, it's just a bit annoying that it took an extra four months after the Android Device Manager launched to get a mobile app for the service. Of course, that is just the way Google does business - launch what is ready, when it is ready.
The Android Device Manager app is available on all Android devices running Android 2.3 and higher.