Google ranks Fortune's best company to work for, Apple not even in top 100
48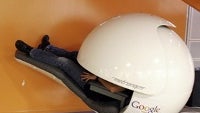 Fortune has just released its 2012 ranking of the best companies in the world to work for and for a fourth consecutive year Google took the top spot. The whole listing ranks 100 companies and curiously Google's biggest rival in mobile does not even appear in the top 100.
As to why Google continues to be a place that makes employees happy, it is once again the company with the best benefits and business model that keeps employees motivated.
"The Internet juggernaut takes the Best Companies crown for the fourth time, and not just for the 100,000 hours of subsidized massages it doled out in 2012. New this year are three wellness centers and a seven-acre sports complex, which includes a roller hockey rink; courts for basketball, bocce, and shuffle ball; and horseshoe pits," Fortune explains.
In this ranking you can see that there is no connection between the amount of cash and profits a company generates and its place. It's all about employee happiness.
There a lot of companies from the mobile industry, with Qualcomm taking a notable 11th place and Intel at number 68. Interestingly, Microsoft falls behind all aforementioned standing at 75. Hit the source link below for the full ranking.
source:
Fortune