Google puts just 10 patents under the Open Patent Non-Assertion Pledge
11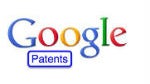 This isn't the first time that Google has promised not to use its patent portfolio offensively, but to only use it in defense against lawsuits, but it is the first time that Google has announced it would be part of the official Open Patent Non-Assertion (OPN) Pledge. The OPN Pledge states that Google won't use these patents offensively specifically against open-source software. The only trouble is that there are just 10 patents that Google has put in the pledge.
Don't get us wrong. It's a great gesture, and more than we've seen from lawsuit happy companies like Apple and Samsung, but for comparison's sake, when
Microsoft took a similar pledge
, it put quite a lot more than just ten patents in the promise. IBM pledged 500, and Sun pledged 1,600, when those companies took the same pledge back in 2005 (of course that pledge didn't cover the patents
Oracle eventually used to sue Google
).
Google has promised to expand the patents covered by this pledge
.
Impressively, according to the announcement, Google says the OPN Pledge will remain in effect for the life of each patent even if Google no longer owns the patents. Google is hoping that this pledge "will serve as a model for the industry."