Google pushing for quick adoption of its VP9 video compression technology
12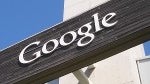 At Google I/O on Wednesday, Google discussed its VP9 video compression technology. The company sees this open source technology replacing the current H.264 codec. Already, Google is testing VP9 on Chrome and YouTube. According to the company, VP9 requires
only half
of the bandwidth required by H.264.
While the VP9 specification will be finalized on June 17th, it can be used right now by developers who can get it by going to Chrome's about:flags mechanism or by heading to YouTube's VP9
channel
. But as money saving as cutting bandwidth use is, changing the video standard on mobile devices so quickly could lead to the technology becoming a major drain on battery life. And VP9 is competing with a number of older standards besides H.264, which is already ten years old.
Google is planning on competing by making VP9 an open source technology. The Mountain View tech titan says it would rather not force start-ups, schools and developers to face the burden of making royalty payments. But there is a possible hiccup. VP8 violates patents from 12 organizations and since some of the technology behind VP8 is in VP9, Google managed to work out agreements with only 11 of the companies involved.
Nokia
is the lone holdout.
Google itself is a major beneficiary from the VP9 technology. 4 billion YouTube videos play daily and 6 billion hours of video are streamed monthly. Reducing bandwidth use by 50% is sure to save Google a ton of money. Meanwhile, by Q3, Google is expected to release the designs that chipmakers can use to build the technology into processors for free.
"If you adopt VP9, as you can very quickly, you'll have tremendous advantages over anyone else out there using H.264 or VP8. You can save about 50 percent of bandwidth by encoding your video with VP9 vs. H.264."-Ronald Bultje, engineer, Google