Google picks the best apps on the Play Store for 2013
7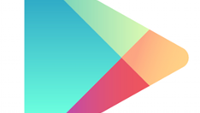 Just a week after we at PhoneArena huddled together to pick
the very best apps of 2013
, Google has decided it's time to join in on the fun, and has cast their pick of apps they consider most worthy of a spot on your homescreen.
The list includes some awfully popular apps, such as Wunderlist, TuneIn Radio and Aviary's Photo Editor, but also obscure underdogs, like The Whole Pantry and Toca Hair Salon 2. You can check the full list at the bottom.
As to just what kind of criteria were used to shortlist these remains unknown, so we're pretty much in the dark, right next to you. It's interesting to note that only two of these app are actually paid, while everything else on the list can be gotten for free. It would also appear that gaming titles weren't of much interest to Google, though we tend to disagree --
there were some seriously kick-ass releases this year
.
The 14 best apps of 2013 according to Google include:
1.
Duolingo
, FREE
2.
Runtastic Running & Fintess
, FREE
3.
Umano
, FREE
4.
Toca Hair Salon 2
, $0.99
5.
Circa News
, FREE
6.
We Heart It
, FREE
7.
500px
, FREE
8.
The Whole Pantry
, $2.99
9.
JackThreads
, FREE
10.
theScore
, FREE
11.
Magisto Video Editor & Maker
, FREE
12.
Wunderlist
, FREE
13.
TuneIn Radio
, FREE
14.
Photo Editor by Aviary
, FREE
source:
Google Play Store
via
9to5Google