Google's cool "Wizard of Oz" Easter egg celebrates 80th anniversary of film's release
1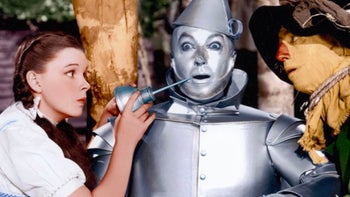 On August 25th, 1939, the "Wizard of Oz" celebrated its theatrical debut. Today happens to be the 80th anniversary of the premiere, so Google has marked the occasion with a special Easter egg. Go to Google Search on your device and type in "The Wizard of Oz." When the results come up, you'll see a pair of ruby slippers. Touch the slippers with your finger and they will tap together three times while the voice of Judy Garland says, "there's no place like home." Your screen will then start spinning as though the search results were caught up in a tornado.
When the spinning comes to an end, the search results lose their color and the screen is in black and white. In the same spot where the slippers were before, you'll see a tornado. Tap on that and the voice of Judy Garland returns, this time calling out for Auntie Em. Once all of the dust settles, the display is once again in color. That's a reference to the opening and the ending of the movie, which are in black and white. The scenes that take place in Oz are shown in color.
While the film is considered a classic, at the box office it actually lost MGM $1,145,000 until a 1949 re-release brought in $1.5 million and turned the red ink into black. It wasn't until the film made its first appearance on television back on November 3, 1956, that "The Wizard of Oz" became a massive hit. That night it captured 53% of the television viewing audience in the U.S. (of course, there were fewer options on television in those days) and did even better when it was broadcast again on December 13, 1959.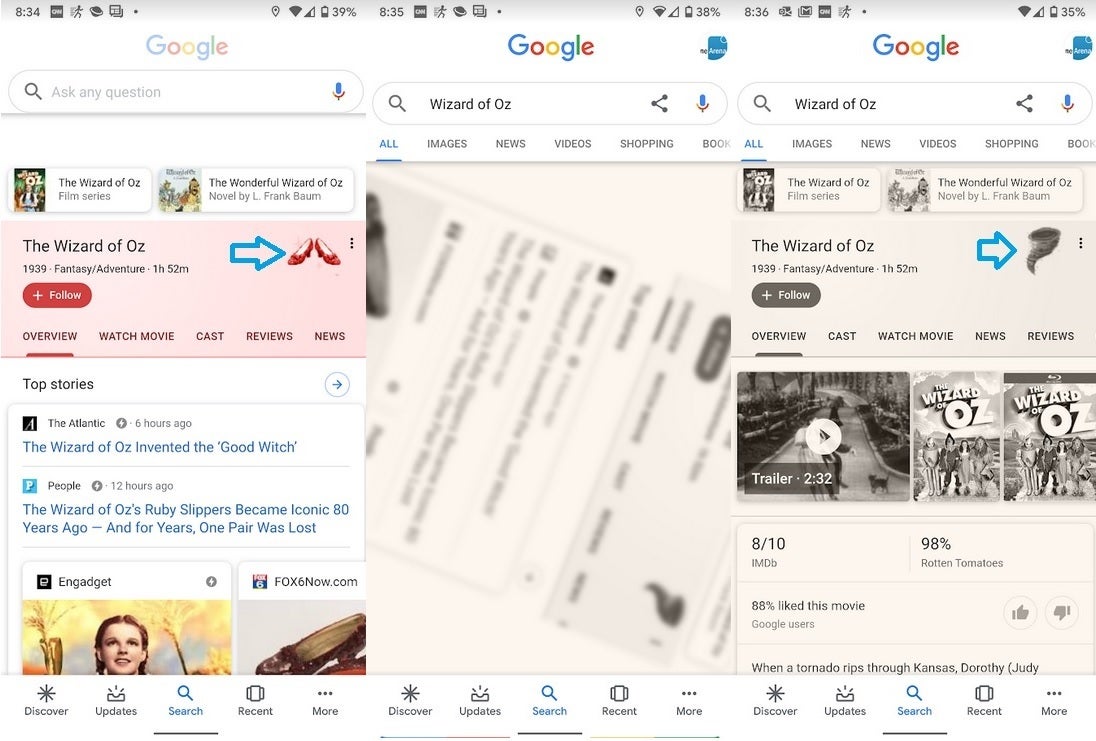 Google releases an Easter egg to celebrate 80 years of The Wizard of Oz
If you're a fan of the movie, or just want to entertain yourself or your kids, open up Google Search and check out Google's tribute to "The Wizard of Oz."