Google patents hint at future Nexus sliders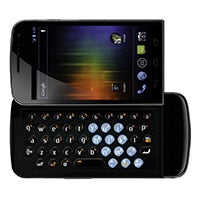 Last fall, the internet was briefly agog when a frequent leaker of all things Nexus tweeted that there would be a
version with a slide out keyboard
. That hasn't materialized with the Galaxy Nexus models, but according to some fast-track patents that Google filed with the USPTO in January, a Nexus slider is something they are keenly interested in.
A series of three patents were field, which listed lead Android developer Andy Rubin as the main inventor. Each showed new internal mechanisms that appear to allow for a slider that is thinner, and has less overlap when opened, then other devices. The upshot would be a larger physical keyboard without a bulkier phone. The mechanisms (pictured below) include a "spring and stabilizing link" slider, a "serpentine spring styled" slider, and an innovative looking "scissor-hinge" slider.
We assume that each type of mechanism must have tradeoffs that would make them preferable in different types of products, but what those specific advantages are were not laid out in the patent filings. With so much room available to the physical keyboard, the filed patents did note that several other items could go there, including notification LEDs, a little trackpad, or the keyboard could be replaced with another touchscreen (or heck, game controls for an
Xperia Play
successor).
It should come as no surprise that Rubin, one of the creative forces behind Danger's series of
Sidekick sliders
, would be interested in pushing the technology forward. But the fast-track nature of the patent suggests that Google would like to make one of these devices sooner rather than later – perhaps they're hoping to get a sexy Android slider to market to scoop up some of the
defecting BlackBerry users
that are jumping ship in droves?
Would you pick one of these up if/when Google ships a Nexus slider? Oh, and in case it wasn't obvious, the color image at top is just a Photoshop hack of the existing Galaxy Nexus – we're sure the final product will have little to no resemblance.
source:
Patent Bolt
via
Cnet