Google parent Alphabet reports better than expected Q2 earnings; stock hits all-time high
5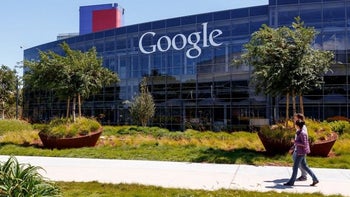 Google parent Alphabet reported second quarter earnings of $10.58 a share, crushing Wall Street expectations of $9.52 a share. The earnings were actually $11.75 for each share
before accounting for the $5 billion fine that was levied on the company
by the EU Competition Commission last week. The EU says that by demanding that Android phone manufacturers install certain Google apps when they use Android on their phones, Google violated antitrust regulations. Google also had $1.1 billion in investment income that was excluded from the final earnings figure. Alphabet's operating profit margin hit 24%, up sequentially from the 22.5% the company achieved during the previous quarter.
Alphabet had $32.66 billion in revenue for the quarter, which beat analysts forecasts of $32.17 billion in gross for the company. $28.1 billion, or 86% of that figure, was generated by Google's on-line advertising business. Also of importance, during the quarter Google spent less money to acquire traffic on a year-over-year basis. That is the first time in three years that Google has been able to achieve that, and it is key to lowering expenses and driving up profits. Part of the reason for the decline is that Google is now in the second year of a multi-year contract to be the default search engine on the iPhone. Much of the expense of that contract was front loaded by Google, which should reduce its expenses and increase profits over the remainder of the pact.
The stock hit an all-time high after hours, and now sports a market cap of $875 billion. With that $50 billion rally, Alphabet moves within $5 billion of Amazon and $66 billion of Apple in the race to become the first trillion dollar public company.
During the subsequent conference call, Google CEO Sundar Pichai hinted that the company sees Google Maps as its next big source of revenue. The executive also stated that the Google Translate app translates 143 billion words a day and can work its magic on conversations in nearly real-time.