Google now has a seat on the NFC Forum board of directors
2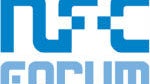 Google has been trying to push NFC for a few years now. It all started with the Nexus S back in 2010, and has been a staple of the Nexus line since then. It's been a slow roll, but other manufacturers have adopted the hardware as well, and the infrastructure for NFC payments has continued to be built out. Now, Google is going one step further by getting a seat on the NFC Forum board of directors.
The NFC Forum is a non-profit organization attempting to advance Near Field Communication (NFC) technologies. The NFC Forum was founded in 2004, and Google joined in March 2011 as a "principal level" member. Now, Google has upgraded its status to the top-tier "sponsor level". We can make an educated guess on how Google got to be on the "sponsor level", but what this really means is that Google now gets a seat on the board of directors, and official power in how the consortium is run.
This could definitely have an impact on Google Wallet and Android Beam, as Google can now help to steer NFC.
Nokia, Samsung, Sony, Intel, Visa, Broadcom, Mastercard, NXP, NEX, Qualcomm, Renesas, and ST are also "sponsor level" members of the NFC Forum. The next all-members meeting for the NFC Forum is scheduled for March 18-22 in Seoul, South Korea.