Google names best Android apps of 2016 in first Play Store Awards
10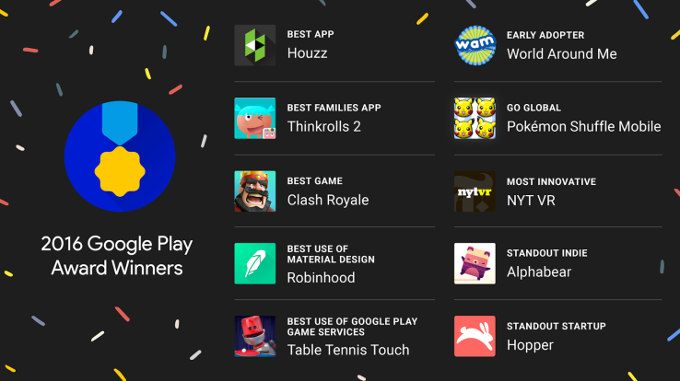 The best apps category on the Google Play Store has been around for quite a while, but for a first time this year, Google has decided to take an Apple-like route and announce its own 'Google Play Store Awards' to single out the finest applications out there.
Instead of having separate categories for phone, tablet and smartwatch apps, however, Google is instead breaking apps down in 10 categories. So who are the winners?
The award for the best overall app in 2016 goes to (drumroll)... Houzz! The home decor and renovation application is one of our favorites as well: it has a fast and smooth interface, features tons of design ideas and is overall designed to a very high standard. It's our go-to app for ideas about home renovation.
The other winners by categories are as follows:
You can tap/click on the name of each app to check it out at the Google Play Store. What's your personal favorite out of this selection?