Google may mimic the new App Store subscription revenue sharing, but with a plot twist
18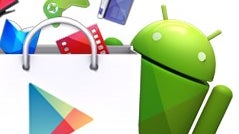 Apple just announced
sweeping changes
to its app discovery and subscription take methods, and Google will be quickly following suit, it seems. The The team from Cupertino put Phil Schiller in charge of the App Store, and the result is that there will be now app ads in its search results, giving devs a chance to stand out in the ocean of barely visible apps out there.
Moreover, you will be able to subscribe for games now, not only streaming services, dating apps, or the like. Apple will even lower the percentage it takes from developers' revenue from 30% to 15%, if an app user has been subscribed for your services for more than a year, which is a nice incentive to make your software exceptionally sticky.
Google, it seems, has a similar program in the works, dubbed internally Subscription 2.0, but it will lower its 30% take to 15% immediately for all app subscription services sold through the Play Store. That's a pretty important distinction, if it materializes, and may ultimately lead to lower subscription prices for all. Google already offers publishers and other sub service sellers the ability to keep it all if they process payments on their own, but for those who can't be bothered, and still want the greater customer base and visibility that comes with being in the Play Store, life may become easier if/when Google rolls out its Subscription 2.0.
Recommended Stories