Google looking into bringing Chrome to Windows Phone
33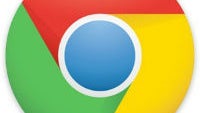 It has been a constant issue for Windows Phone users that Google has essentially refused to put resources towards developing apps for the platform, because there aren't enough users. That policy may be starting to change, because it looks like Google is taking the first steps towards bringing Chrome to Windows Phone.
The first step is really to see whether or not it is even possible. A Google engineer, Carlos Pizano, has opened a ticket in the Chromium open source project to have other developers look into the possibility. The request states: "Now that the Chrome team has developed a Chrome Metro/Modern UI version for Windows 8, I'm hoping that large parts of the code can be recycled to build Chrome for WP8." The request has been in the Chromium forums since October 2012 and hasn't seen any activity until two days ago. Two days ago, the developer who had been in charge of a related report to bring Chrome to Windows Phone 7 passed on ownership of this project to a developer named dxie.
Of course, this doesn't really mean that anything is going to happen, but at least someone from the Chromium team is looking into the issue. One major roadblock to getting Chrome on Windows Phone is that so far, Microsoft has not been kind to 3rd party browsers on its ARM platforms that don't use the IE rendering engine. And, using that rendering engine would require a complete rebuild of Chrome, which would be a really really big roadblock.