Google launches new Android website to help you find the right phone
16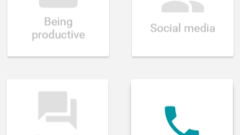 If you want a new Android smartphone, but you're not really sure which one would suit you best, Google can help. The Mountain View giant today launched a new website that enables you to find the right Android phone, suggesting a list of devices based on the features that you think you need. For now, the website is only suggesting devices available in the US.
You first have to tell Google what will you be using your phone for (taking photos, calls, being productive, web browsing, expressing your style, etc), then you can choose a carrier, a price category, and even a size category.
Of course, if you browse the web in search of phone-related info all day long, you probably know what device you're going to buy anyway (or at least you have a list of options), so Google's new website is likely not going to be of great help, suggesting products that you already knew you may want to get. Still, the website is pretty fun to try, and there are certainly customers out there for whom it will be useful. Check it out at the source link below, and let us know what you think about it.
source:
Android