Google kills plans to launch Wallet credit card but will have updates at Google I/O
5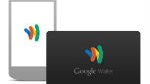 There have long been rumors that Google was planning to launch a Google Wallet credit card at some point, and those rumors began to focus on this year's Google I/O as the target for that launch. Unfortunately, the new word is that CEO Larry Page has cancelled plans to launch the Wallet credit card at I/O next week, but the Google Wallet app will still be seeing updates.
The rumors of a physical Google Wallet credit card have been around since November, but the rumors have also said that Larry Page was never fully on board with the idea, because he didn't believe the idea was innovative enough to take on next-gen payment systems like Square and PayPal. Add that to the recent news that Google's vice president of Google Wallet, Osama Bedier will soon be leaving the company, and it makes the future of a Wallet credit card quite murky.
Either way, launching a physical credit card at a developers conference may seem strange anyway. But, there are still plans to update the Google Wallet app at I/O. Users should expect a Wallet update that adds new rewards, offers, and loyalty points to the app.