Google has no plans to reduce 30% Play Store cut, company CEO says
19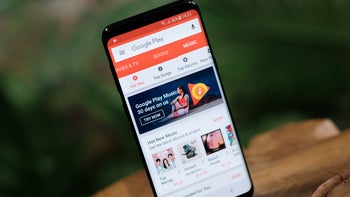 Google and Apple both provide a very important service to their customers by supporting the Play Store and App Store respectively. That's not exactly an easy thing to do since they have to make sure whatever software is on there is safe for users to download and enjoy, and there are millions of apps on each store. For that, the companies take a cut from each financial transaction performed using their services.
That money is coming out of developers' pockets and naturally, some are looking at ways to avoid it altogether. This sparked a discussion if the portion of the money that's going to Google and Apple (30%) isn't too big. The topic was recently brought up to none other than Google's CEO, Sundar Pichai, during the company's quarterly earnings call,
Neowin reports
.
Pichai was asked how developers seeking "alternative app distribution channels" could impact Google's revenue stream from the Play Store. In response, he said that there are no plans for reducing the 30% cut and finds it a fair amount for the services that his company is providing. That's not exactly a straight answer, but it does show the company's stand on the matter, which could be summed up as "we don't care too much". The CEO didn't fail to mention that "it's been the industry standard", referring to Apple taking the same amount.
The reason those concerns are being raised now is that larger developers have started to flex their muscles and are refusing to pay the Google/Apple tax. Recently, Netflix did it by
removing the option to pay for its subscriptions through iTunes
, redirecting people to its own website and circumventing Apple's payment system.
On Google's side of things, the biggest hit came from Fortnite developer Epic Games. The company decided to not have the most popular game title for 2018 on the Play Store, instead offering it for download on its website as well. While the game itself is free to play, it offers plenty of in-game purchases, of which Google would have otherwise taken a cut. Experts have estimated that the move caused Google to
lose about $50 million from Fortnite
transactions in 2018 alone.
If "alternative distribution channels" prove to not harm sales as much as previously thought, we might see even more developers choosing them over the established stores, which could make Sundar Pichai and Tim Cook reconsider their policies eventually.