Google has finally introduced group plans for Project Fi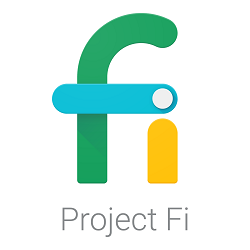 Last week, Google officially took the wraps off of their new
Pixel
phones. The Pixel and
Pixel XL
are the first phones to replace the beloved Nexus line, and despite these two new phones being met with equal amounts of criticism and praise, there's no doubt that they bring some pretty impressive specs and features to the table. And, right off of the heels of their announcement, Google has introduced a very welcome addition to their Project Fi service - group plans!
We've been asking for group plans on Project Fi for quite some time, and from what we've seen so far, it looks like Google has done a really solid job at implementing it into the service. Project Fi will continue to cost $20/month for the Fi Basics for one person (unlimited calling and texting), but each new member you add to your plan will cost $15/month for their Fi Basics. Additionally, each member of your plan will pay the same data rate of $10 per 1GB of wireless data that's used. Google will allow you to add up to 6 people in one group plan, and they've also included some pretty cool features to help you stay in the know with how the members of your group are using the service.
As you add members to your group, you'll be able to easily see how much data they've used and how much their data usage will end up costing for the month. Individual members will be able to view their own personal data usage, and the owner of the plan will be able to see how much data the entire group has used. Managers for a group will even have the ability to set data limits for their group members, and once a member has met that data limit, their mobile data will be turned off for the rest of the month to ensure that you aren't paying more each month than you want to.
At the end of every month, one bill will be sent to the manager of the group. However, the bill includes clear info in regards to how much each member cost that month so you can see where you money went throughout the past 30 days. Google's new Pixel Phones are now available to purchase through Project Fi, but in addition to those you'll also be able to still purchase the Nexus 6P and Nexus 5X through Project Fi. In celebration of the new group plans, Google is even offering $100 off of both Nexus handsets if they're purchased and activated through Project Fi. That means you can score a new Nexus 6P for $399 and a Nexus 5X for just $199, and that right there isn't a bad deal at all.
Group plans for Project Fi and the promotional pricing for the Nexus 6P and 5X are available on the
Project Fi site
now.