Google goes poetic in new Galaxy Nexus commercial
15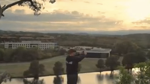 Along with the
launch of the Samsung Galaxy Nexus in the UK
, Google has released a new commercial for the device entitled "Calling all..." which shows off the more poetic side of Google that we've seen in many of the new Chrome commercials.
We're not sure who Google hired in its marketing department, but we're liking the results. The commercial is shot beautifully and includes a poem, which we'll assume is entitled "Calling all". The poem highlights the main features of the Nexus and Ice Cream Sandwich, while easily relating those features to everyday activities for casual users rather than focusing on the coolest options for the most hardcore users.
Overall, we think it's a very well done commercial. Now, we'll just have to see if it helps move product. If it eventually comes out that the commercial itself was shot with a Nexus, we'll be far more impressed, but that seems unlikely.
In addition to the commercial, there are a number of new videos on the official Google Nexus YouTube page, including a "Getting Started" video for US and international users as well as videos on the major features of the Nexus and ICS.