Google+ for iOS jumps to the top of the charts as the most popular free app
8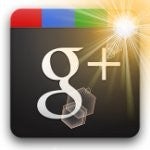 Very well deemed as a phenomenal hit, there's no arguing that people are beginning to take notice of Google+, but it's interesting to see that a Google product is rising to the very top of the charts in Apple's App Store.
Having a mere one day under its belt, we find the
Google+ app for iOS
rocketing to the number one spot in Apple's App Store as being the
most popular free app
. Naturally, it's surprising to see that happen considering that Google+ is technically still in private trial and not available to the general public. However, we've seen over 10 million users log into the service since launching back in June 28th, which is a remarkable starting point for the service – and in fact, some industry analysts believe it to be over the 18 million mark already.
Needless to say, there are plenty of iPhone owners out there who are ecstatic about the
recent availability of the Google+ app
, but it lacks one unique feature that's offered with its Android counterpart – automatic photo upload support. Still, some might not be too bummed down by that omission, especially when there are certain images that some wouldn't want to share right away. Nevertheless, it goes to show that Google+ is enjoying a healthy lifestyle over on iOS.
via
Mobileburn