Google may face $9 billion in damages over use of Java code in Android
14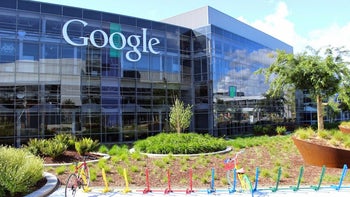 The next, and probably final, chapter in the ongoing Google vs Oracle saga may see the Big G paying close to $9 billion in damages to Oracle, over illigitemate use of Java code in Android. Google has gone too far in its use of Oracle's APIs to develop its ubiquitous mobile OS, and this constitutes a violation of Oracle's copyrights, the U.S. Court of Appeals for the Federal Circuit ruled Tuesday. The task of determining the exact amount of damages that Google owes Oracle has been delegated to a lower federal court in San Francisco.
Oracle first took Google to court back in 2010, and over the span of eight years, the legal dispute between the two companies has become one of the biggest, and most divisive, rivalries in Silicon Valley. Back in 2016, Oracle even went as far as lobbying European antitrust regulators over Google's privacy policies. And it all started because Google wanted to make Android compatible with apps written in Java, but rather than procuring the proper licenses from Sun Microsystems (that was before Oracle acquired the company), Google opted to take some code from Java and replace it with its own.
This whole time Google has been trying to argue that its use of Oracle's Java APIs was entirely covered under fair use, because it was done with the goal of achieving compatibility with the Java platform. In 2014, however, the Federal Circuit court ruled that APIs are copyrightable, which turned the tables in the landmark case. Google's claims of fair use were rejected on grounds that the company did not seek full compatibility with the Java platform, but rather limited compatibility with only part of the code, which it had previously appropriated.
The landmark case between the two companies is likely drawing to a close, but it won't go out without Google putting up a fight for the last time. The Big G is
"likely to ask that either the three-judge panel reconsider its decision, or have the issue go before all active judges of the court," Bloomberg
reports. If all else fails, the company could finally try to take the case to the Supreme Court.