Google explains why it won't fix Android glitch in older phones
38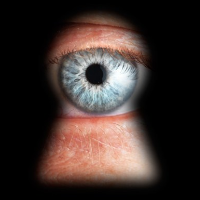 Earlier this month, we told you about an
extremely serious bug affecting 939 million Android handsets
running an Android build under 4.4. The bug is inside Android WebView, which allows apps to display websites without using another browser. In a long Google+ post on Friday, the head of Android security, Adrian Ludwig, discussed why Google is not bothering to exterminate this bug.
With nearly 1 billion phones in danger of being attacked by malware, this would seem to be a pressing matter in Mountain View. But Ludwig points out that with 5 million lines of code involved, fixing the problem would require "
changes to significant portions of the code and was no longer practical to do safely
."
For those using an Android phone that is affected, Ludwig suggests downloading the Chrome or Firefox browser, both available from the Google Play Store. Both of these browsers use their own content renderer and are frequently updated through Google Play. By being updatable, the browsers can be protected from current and future issues. Firefox will work on phones running Android 2.3 or higher. Chrome is compatible with handsets powered by Android 4.0 or higher.
source:
+AdrianLudwig
,
WSJ