Google cuts the price of all Pixel Slate models by $200
8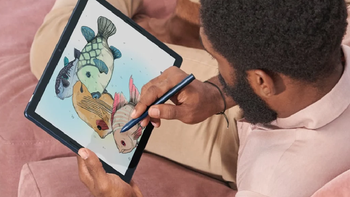 The Chrome OS powered
Google Pixel Slate
was
launched last year
. The cheapest model, when the tablets were released, was one powered by an Intel Celeron processor sporting 4GB of memory and 32GB of storage. This entry-level version of the Pixel Slate started at $599. We use the past tense because it appears that earlier this year Google took that model out back and shot it.
After the Celeron powered Pixel Slate had its untimely passing, it meant that the lowest priced model in the line started at $799. This was the unit powered by the 8th generation Intel Core m3 processor, carrying 8GB of memory and 64GB of storage. Well, Google must have decided that it wanted the entire Pixel Slate line to once again start at $599, so it dropped the price of the aforementioned tablet down to that price by giving it a $200 (or 25%) haircut.
Google also took a machete to its other two Pixel Slate offerings and whacked $200 off their prices as well. The unit with a Core i5 processor under the hood, 8GB of memory and 128GB of storage is now $799, a 20% price cut. The top-of-the-line model powered by the Core i7 and equipped with 16GB of memory and 256GB of storage is now priced 13% lower at $1,399. You can
find the new prices at the Google Store
.
The Pixel Slate features a Gorilla Glass 5 protected 12.3-inch LCD display with a 3000 x 2000 resolution. An 8MP camera is on back, with an f/1.8 aperture, and a wide-angle 8MP selfie snapper is in front. The device does have a fingerprint scanner and is available in Midnight Blue. The optional Pixel Slate Keyboard will still run you $199, and the Pixelbook Pen remains priced at $99.

The whole Google Pixel Slate lineup is $200 off