Google details offline YouTube viewing
10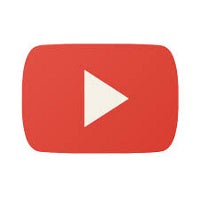 Just yesterday, we told you that
YouTube would start offering offline viewing of videos
on its iOS and Android mobile apps, starting in November. This is actually a potentially huge money saver for those who watch YouTube videos away from their wallet protecting Wi-Fi router. If all goes to plan, you will be able to load up your phone with all of those great PhoneArena reviews while on a Wi-Fi connection, and view them offline without using any of your precious data.
In an email sent out to its YouTube partners on Thursday, some more details of the plan were revealed. In November, when the feature is ready to start, an update will allow for an "
add to device
" button to be displayed on eligible videos. Saved videos will have to be viewed offline within a 48 hour period. After that time period expires, the videos can be viewed once an internet connection has been established. The videos will be accessible from a special area of the YouTube app.
Ads will also be saved offline with a particular video, and once a YouTube viewer is re-connected online, view counts will be adjusted to reflect offline views. And not all videos will be available for viewing when a device is not connected to the internet. Apparently, Google will leave that decision to its partners. The feature is enabled by default, but video providers who feel uncomfortable with the process can disable it. We also believe that music videos will not be part of this program.
Google has yet to provide a specific date for the start of offline video viewing via YouTube, and we are not sure whether the feature will be available for the mobile YouTube site, This is the HTML5 based site that BlackBerry users, and others without a YouTube client, visit to access the streaming video service.
source:
AllThingsD