Google could own 6% stake in Lenovo as part of Motorola deal
23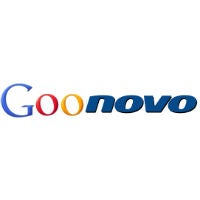 There is a smaller bit that we seem to have overlooked a bit from last week's news that Google had decided to sell Motorola to Lenovo for
$2.91 billion
. It seems we should have made the caveat that while Lenovo agreed to pay $2.91 billion, Google also agreed to invest a fair amount in Lenovo as well. In fact, Google has purchased a 6% stake in the Chinese company.
Right after the announcement of Google selling Motorola came another announcement saying that Google had also agreed to purchase $750 million in Lenovo stock. That purchase went through the next day when Google purchased 618.3 million Lenovo shares at $1.213 per share. This means that Google now owns a 5.94% stake in Lenovo.
It is unclear as yet what if any influence that will give Google in the company. There has been hope that Google has gotten some assurances as part of the deal that Lenovo would let Motorola keep going with its near-stock software, but this also could be part of another deal for something else, like making sure Lenovo doesn't make Windows Phones. We can't be sure just yet.
*Update* It turns out that
Reuters
may have misread the Hong Kong regulatory filing that informed this article. According to
Re/code
, the filing doesn't actually say that Google purchased the stocks, yet. The filing just states the maximum amount of Lenovo stock that Google could own once the Motorola deal goes through. So, Google may buy Lenovo stock when the Motorola deal is approved, but there has been no purchase yet.