Google could beat an anti-trust charge in the U.S., but still lose out in the EU
30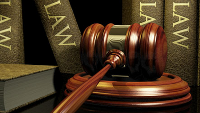 Last September, the FTC started
investigating whether Google was taking advantage of Android's position
as the leading operating system in the smartphone market. This took place on the heels of an investigation conducted by the EU. The latter was looking into Google's propensity to bundle apps like YouTube, Google Maps and Google Chrome on Android. European regulators were worried that Google was forcing handset manufacturers to pre-install the entire bundle of Google apps, preventing rival developers from getting real estate on Android handsets.
Now, according to today's
Wall Street Journal
, the FTC is expanding its U.S. based investigation by requesting data and information from a pair of unnamed companies. Despite broadening the investigation, those familiar with the situation say that the government has not yet decided whether Google will face legal action.
Because the anti-trust laws in Europe are more in favor of the government, there could be two different outcomes over what is basically the same situation. In the U.S., Google would draw a pass by showing that even if it did demand that phone manufacturers used its apps, the overall effect was to improve the experience of Android users.
The EU last week said that Google was anti-competitive by demanding that any smartphone that has access to the Google Play Store and its multitude of apps, must have Google as its default search engine. Google responded by saying that including Google apps and services on the Android OS helps it continually update Android, and keeps the OS free to manufacturers. While that might help Google beat the rap in the states, it might not do the job in the EU.
source:
WSJ