Google could be counting Android devices by Google services activations
8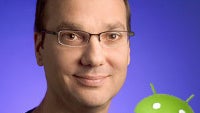 Every once in a while, we're hearing an update from Android chief Andy Rubin about Android activations. Recently, the number zipped past the staggering 700,000 Android devices activated each day and over the Christmas weekend that number soared to 3.7 million. But what exactly is an "Android device" and how does Rubin and Google count it?
A vague explanation came from the man running the Android project earlier when he posted on Google+:
"...and for those wondering, we count each device only once (ie, we don't count re-sold devices), and "activations" means you go into a store, buy a device, put it on the network by subscribing to a wireless service."
But what about the tablets that are
sold with Wi-Fi only
, so they don't require activations, are they included as well? TheVerge got some inside information from an allegedly reliable source who finally sheds some light on the matter.
Turns out, Google is counting devices based on Google services. Most mainstream Android products do have the Android Market, Gmail and the rest of the Google suite of applications.
Whenever someone activates a Google services account
on a new device, Google's activations counter goes up. Simple as that, if we are to believe that source.
This is also pretty convenient as it allows other manufacturers like Amazon with the Kindle Fire, not to include the Google suite of apps and thus those devices without the full Google experience are not included. All the rest however are and that seems like a close enough approximation of all Android devices out there.