Google cheekily rickrolls visitors of the Play Store page for Pixel Launcher
11
Google just loves rickrolling. Since as early as 2011, the Big G has been trolling users with Rick Astley's 1987 earworm "Never Gonna Give You Up" in various creative ways. People who joined YouTube's HTML5 experiment back in 2011 and tried to download a video by clicking "Save as..." were treated to the song. Then, some years later, users poking around the code of the YouTube Android app were baited by links promising interesting insight into the app's future, only to become the subjects of a cold-blooded rickroll.
And now, in 2017, it seems like Google's fascination with the ancient meme has still not died. What's the latest prank, you may ask? Well, it is on the Play Store page for Google's new
Pixel Launcher
. In one of the screenshots, to be exact.
Eagle-eyed Reddit user
imx3110
has noticed that in one of the screenshots for Pixel Launcher, one that showcases Google's persistent search bar, displays 5 searches that form the name of Astley's infamous single.
Thanks, Google! Now we have no choice but to look for this "Easter egg" in all your new products!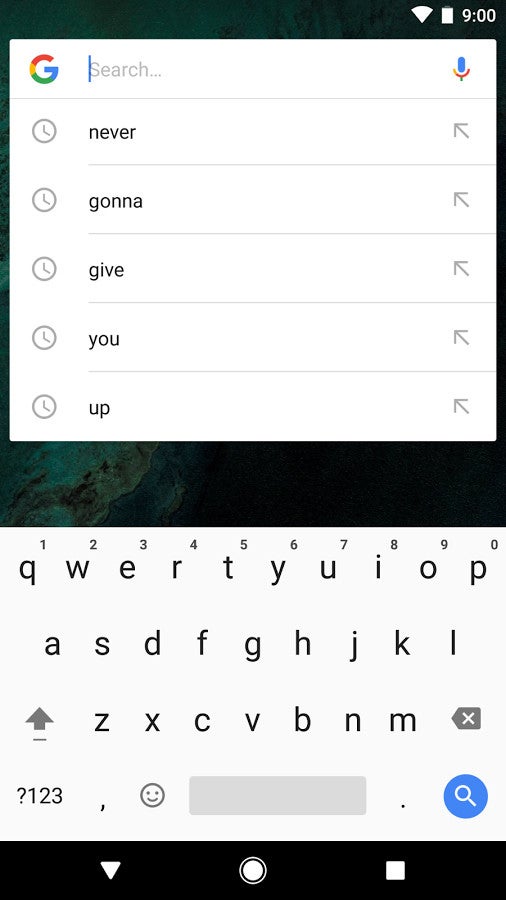 The screenshot in question