Google buys seven robotics firms, tasks Android's Andy Rubin with the creation of our future overlords
11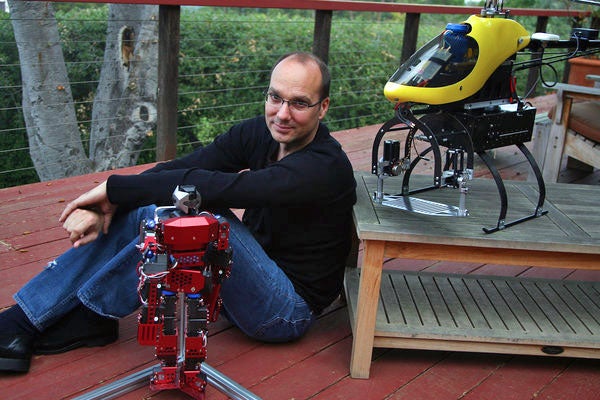 Andy Rubin
left its Android project within Google for good
, supposedly to work on "special projects", and now we get to learn what he and his team have been up to.
Robots. Not tiny green mascots, mind you, but the industrial and time-saving kind that frees humans from the shackles of repetitive motions or delivery logistics, and can automate no-brainer tasks like the sensors that start your windshield wipers when rain pours down. Maybe it's not by accident that this robotic project gets announced just when Amazon's Jeff Bezos was puffing air about unmanned drones delivering your online purchases in the speediest way.
In any case, Google has been quietly ramping up its acquisition of companies that deal with robotics, and has bought seven such tech firms in the last six months alone, including the one that made the camera points of view in "Gravity" possible. Andy Rubin will be in charge of quite the budget, it seems, although Google didn't disclose numbers, as Larry Page himself took to Google+ to congratulate the ex-Android chief for his future strokes of genius on the way to creating our robotic overlords.
Actually Google's robotics department will be pretty pragmatic, it turns out, with the project eventually ending up in retail products that will be sold to customers, and will have offices in both Palo Alto and Japan (where else) at the beginning. We only hope that we can finally command our humanoid butler from our Android phones. Here are Andy Rubin's comments on the project:
I feel with robotics it's a green field. We're building hardware, we're building software. We're building systems, so one team will be able to understand the whole stack... Like any moonshot, you have to think of time as a factor. We need enough runway and a 10-year vision.