Google buys recommendation engine Clever Sense, but not to kill Siri
24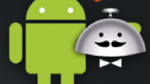 Curation is the name of the game these days, and the hidden worker behind curation is a recommendation engine that learns your habits and desires and organizes it to present you with good options. With that in mind, Google has purchased Clever Sense, the creator of Alfred. Alfred is a "digital concierge" which offers recommendations for places to go based on learning your interests, and can offer things contextually based on location and time of day.
Many stories have come out claiming that this move by Google is an effort to go after Siri, but that seems extremely reductive to us. The curation and recommendation engine that Clever Sense has built has far more use than just as a Siri competitor. More accurately, this purchase by Google is aimed at sites like Yelp, Urban Spoon, and Trip Advisor, some of which are linked into Siri. In addition to greatly improving Google Places and Maps, this recommendation engine could possibly be adapted for many of Google's other properties, like Music, YouTube, or News, to offer more relevant content based on your interests.
There are a ton of options for this purchase, the least of which is as an attack on Siri. But, Siri is a good buzz word for the tech media these days, and becomes a lightning rod for all stories. Let's just not forget that when it comes to finding data that isn't on your phone, Siri doesn't really do a lot more than understand spoken queries, all of the answers are pulled from various places like Yelp, Wikipedia and Wolfram Alpha. So, when Google makes a purchase like this, it's not going after Siri, it's going after the data competitors.
This purchase should have a lot of implications for Google, and we're excited to see what can be done with the technology. Alfred is expected to keep running, so if you want to try it out, you can grab it from the
Android Market
for free.
source:
Venture Beat