Google buys photo platform Odysee, will be incorporated into the Google+ team
4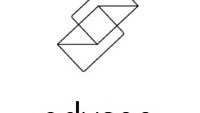 Google continues on its
selective shopping spree
, having acquired Odysee, a photo and video back-up platform whose apps used to be available for iOS and Android.
Odysee was more than a simple back-up though, it would upload pictures and video files off your mobile device and feed them to your home computer. There were a number of private sharing features as well as an open API for developers to integrate their apps with the service.
Terms of the buy-out have not been announced. The most detail comes from Odysee's main site saying that the team will be joining Google+. What does that mean to how Google seamlessly backs up, and applies "auto-awesome" to our pictures? We do not know exactly, but it gives Google new tools to further enhance how photo and video media are not only managed on Google+, but to make "Photos" a more distinct service on its own.
Odysee as a service is no longer accepting new users, and the apps have been removed from their respective stores. Current users can continue to use the service until February 23rd, then the lights go out. However, current users will be able to access their content as downloadable archives after that date.
We are excited to share that the Odysee Platform Team will be joining the Google+ Team.

Odysee's vision was to be the easiest way for everyone to capture unlimited memories and access them everywhere. We are very excited to join Google where we'll continue to focus on building amazing products that people love.

Our deepest thanks to every one of our users. To help you with the transition, the Odysee service will continue till Feb 23rd and soon after that all your photos and videos will be available as a downloadable archive.
source:
ZDNet