Google acquires Gecko Design, a mechanical engineering design shop
31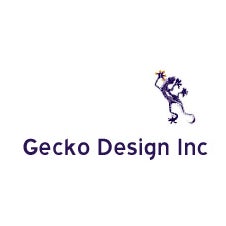 Gecko Design is a small boutique-type outfit that has touched a lot of mobile and high tech products we are very familiar with. Based in Los Gatos, California, Gecko assists companies develop their consumer electronic products prior to manufacture.
Are you familiar with the class leading Jawbone Bluetooth earpiece? Gecko bridged the gap between the concept Aliph envisioned, and the final design which made its debut in 2006. HP's all-in-one computer systems which provide a smartly packaged home design with touch functionality, are also part of Gecko's portfolio. If you are into gaming, you may have seen or used the Logitech 2.4 joystick.
FitBit is one of the more popular health and fitness tracking products on the market today. All the mechanical design into that tiny package was made possible by Gecko. You can see where this is going, and it becomes easy to see why Google bought the company, where it, and its five employees will be folded under Google's research arm, Google X.
Gecko's founder, Jacques Gagné said that his company's forte in helping clients go from concept to reality is what attracted Google, "People come to Gecko because they don't know how to turn ideas into real products, especially when it's something that hasn't been done before."
Gecko began working with Google X in 2013 on an undisclosed project, and that is what started the talks about having Gecko join the Google X team. No financial terms were disclosed. Google can only benefit from the expertise that the Gecko team brings in the picture. The search giant has been bringing on more expertise lately to help make
some products more pleasing
(like Glass).
However, as the company brings more consumer level products to market that actually involve making something, such as Android TV, Gecko's mechanical design and understanding of everything from layout, to lithography, machining, inspections, compliance, and more, will enable to make all its moonshot ideas a bit more palatable. "We're a piece that Google X doesn't necessarily have," said Gagné.
source:
The Wall Street Journal