Google buys natural language startup Wavii, Apple loses out
13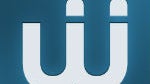 Google has been working hard to improve its natural language technology recently. First, we heard about the neural network (Google brain) that is being used, then Google hired Ray Kurzweil. Now, Google has agreed to purchase natural language startup Wavii, and the company outbid Apple to do it.
According to TechCrunch, Google has agreed to purchase Wavii for "more than $30 million", but the exact number isn't known. The price got that high because apparently Google and Apple were in a bidding war for the startup. Apple had obviously wanted the company in order to improve Siri, but Google won out on this one.
Wavii technology could become a part of Google Now and Android's voice commands, but the 25-person team is planned to join Google's Knowledge Graph division to work on semantic search and beefing up the sidebar results, which eventually become Google Now cards. The deal hasn't been officially announced, so there's no word on what will happen to Wavii's iOS app.