Google asks the public to help name Android N
42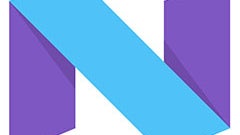 Every time Google comes out with a major new Android version, mobile users everywhere start speculating about what sweet treat might end up naming the release. Sure, our concerns really lie with things like what new features we'll be getting, and when we can hope to see updates hit our favorite hardware, but there's something so innocent and fun about
guessing what name the new Android version will take
. Now for Android N, Google's finally getting us involved in the naming process, asking for the public's help in coming up with a suitable "N" name.
Late last year, when speaking before an audience in New Delhi, Google CEO Sundar Pichai hinted that
Google could turn to its users for choosing the Android N name
, commenting that if the company did indeed go that route, and Indian Android fans showed up to vote en masse, one of the country's own culinary delicacies might win out.
Google hasn't said much yet about exactly how we'll help decide on the final Android N name, but at Google I/O today the company confirmed that it will be seeking our input on the matter.
One thing we do know is that Google reserves the right for final say – so don't count on some online campaign sabotaging a wide-open vote with some patently ridiculous name.
We look forward to getting the full story on how Google intends to have us help choose the name of Android N. In the meantime, what are some of your favorite N-names you'd like to see in the running? Let us know in the comments.

Update:
Google's got a page up for this naming project, and is accepting your submissions - but for the next three weeks only, so act fast. You'll find the link below.
Update 2
:
We can also read all the fine print now for the rules governing this effort, and Google's totally spoiling our fun. Or at the very least, the company's being all kinds of non-committal as to what it's going to do with your entries.
Google explains, "
This is solely intended to be for entertainment purposes,
" before continuing, "
the name(s) you submit will not be judged and there will be no prizes or compensation awarded to any participant.
"
Well, if no one's judging the submitted names at all, how the heck are we actually "helping" name Android N, as was the whole point here? What a tease!